The #1 DynamoDB IDE
Visualize, edit, and test your DynamoDB database like never before. Commandeer allows you to view and edit your data as well, view system and er diagrams, test your DynamoDB Lambda Streams, and much more.
Download Now

Features
Experience managing DynamoDB in a whole new way
Intuitive UI
Built by developers for developers, you can manage your DynamoDB tables and data from a beautifully designed and efficient UI effortlessly.
LocalStack and AWS Support
No need to switch between a terminal and the AWS Console. Managing your data is now the same locally and in the cloud.
ER and System Diagrams
View detailed ER diagrams of all your tables and the columns within them. View system diagrams showing the connections between your tables and Lambdas, CloudWatch Alarms, and AWS Glue Crawlers.
Import Data
Drag and drop your CSV or JSON data instantly into your tables.
Download Data
Download an entire table or the current page into CSV or JSON.
Truncate Tables
For the first time ever, truncate your tables without deleting and recreating them.
View and Search Your Data
From high-level charts and table statistics down to filtering and editing all your data.
Test DynamoDB Streams
Enable or disable your DynamoDB streams. See which tables are connected to which Lambdas. Test your connections with Dynamo Stream Tester to make sure the data flows through flawlessly.
Scan All Regions For Tables
Did you know that you get charged per each table regardless of whether you use it or not? Worry not, Dynamo Region Scanner tells you exactly how many Dynamo tables you have in each region with a single button click.
Edit
In-place Editing
Quickly search and edit your data in a beautiful, easy to use interface.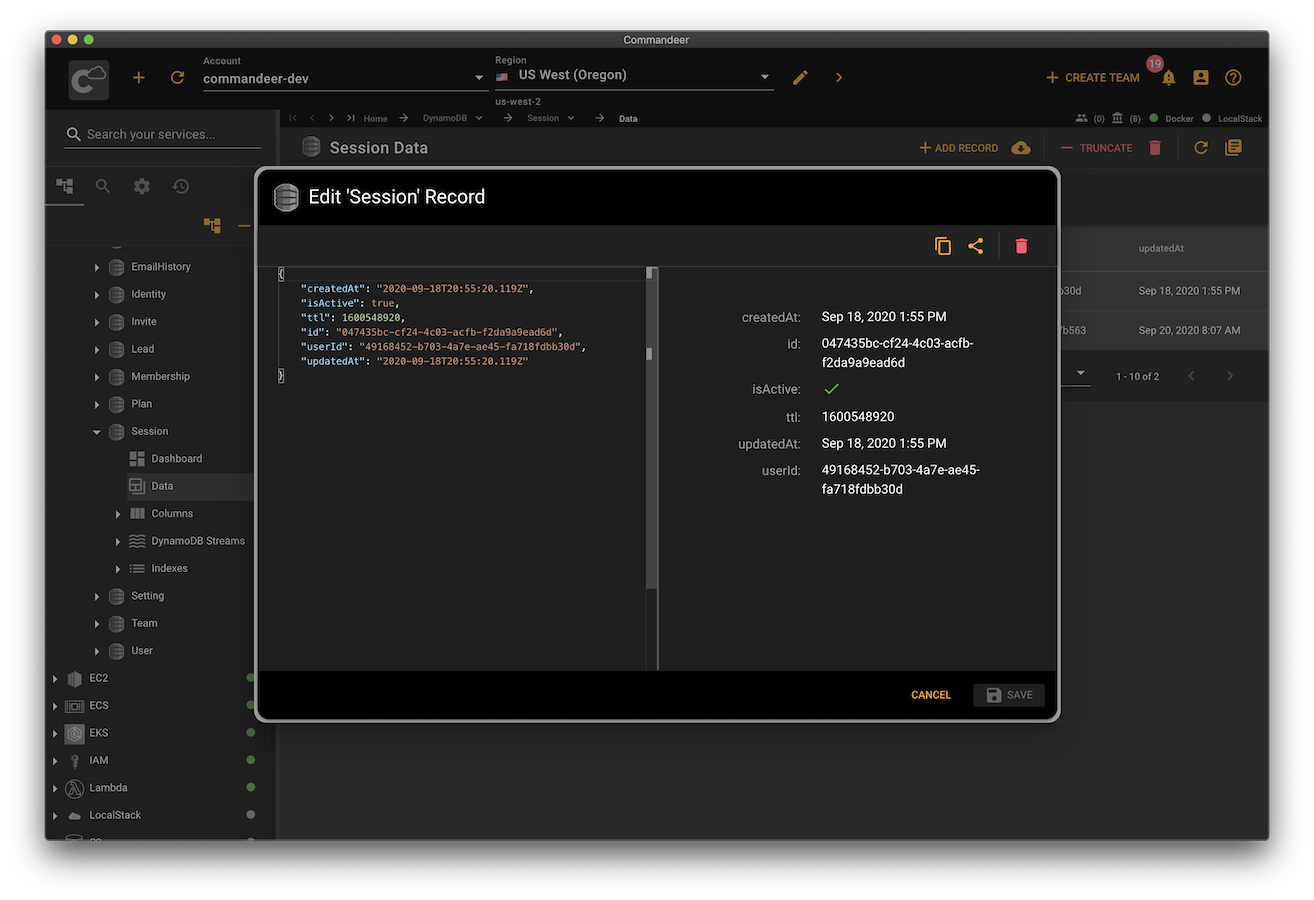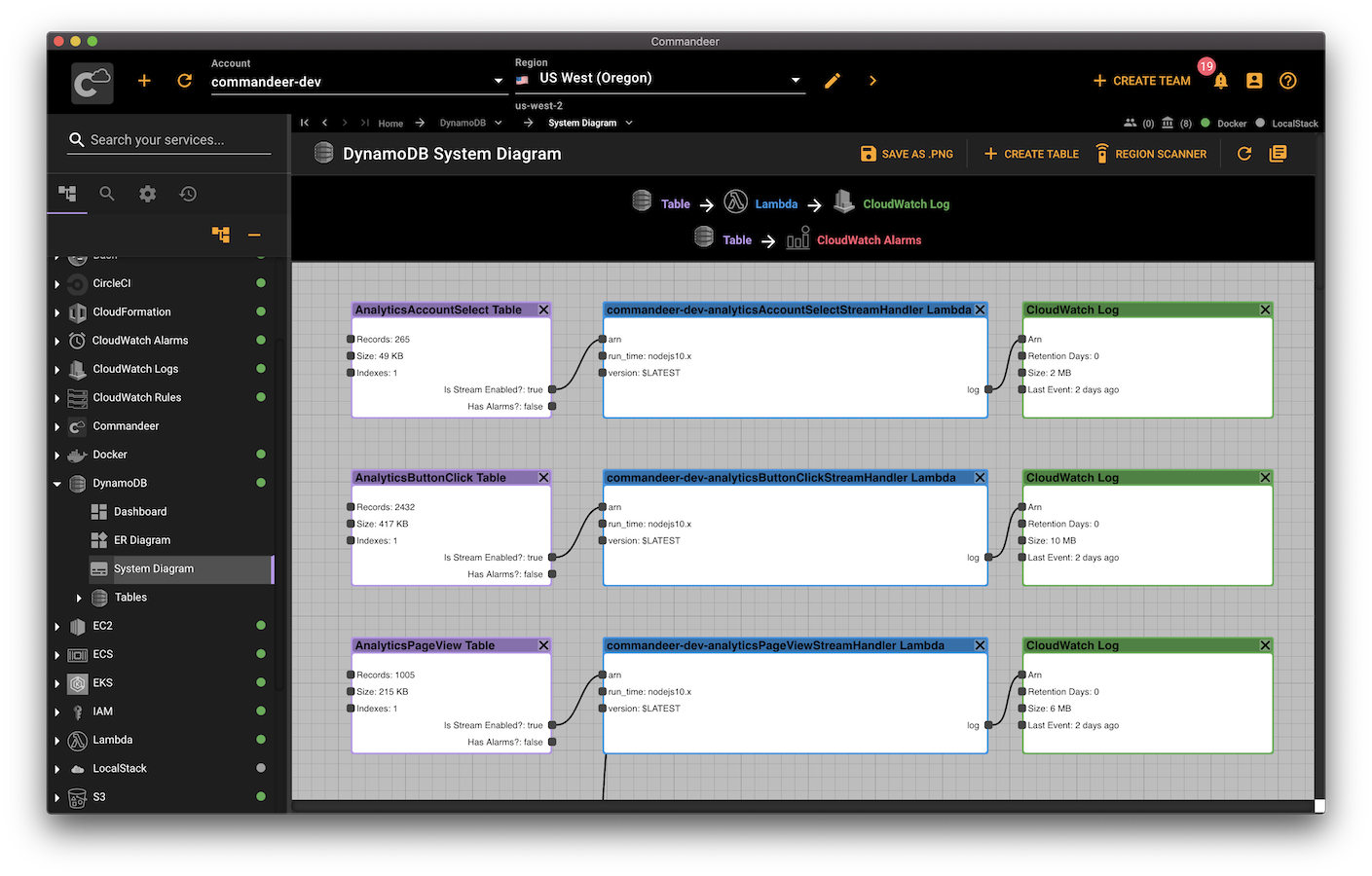 Visualize
ER and System Diagrams
Visualize your DynamoDB like never before. View your tables, columns, connected Lambdas, CloudWatch Logs, and CloudWatch alarms all in a simple and intuitive interface.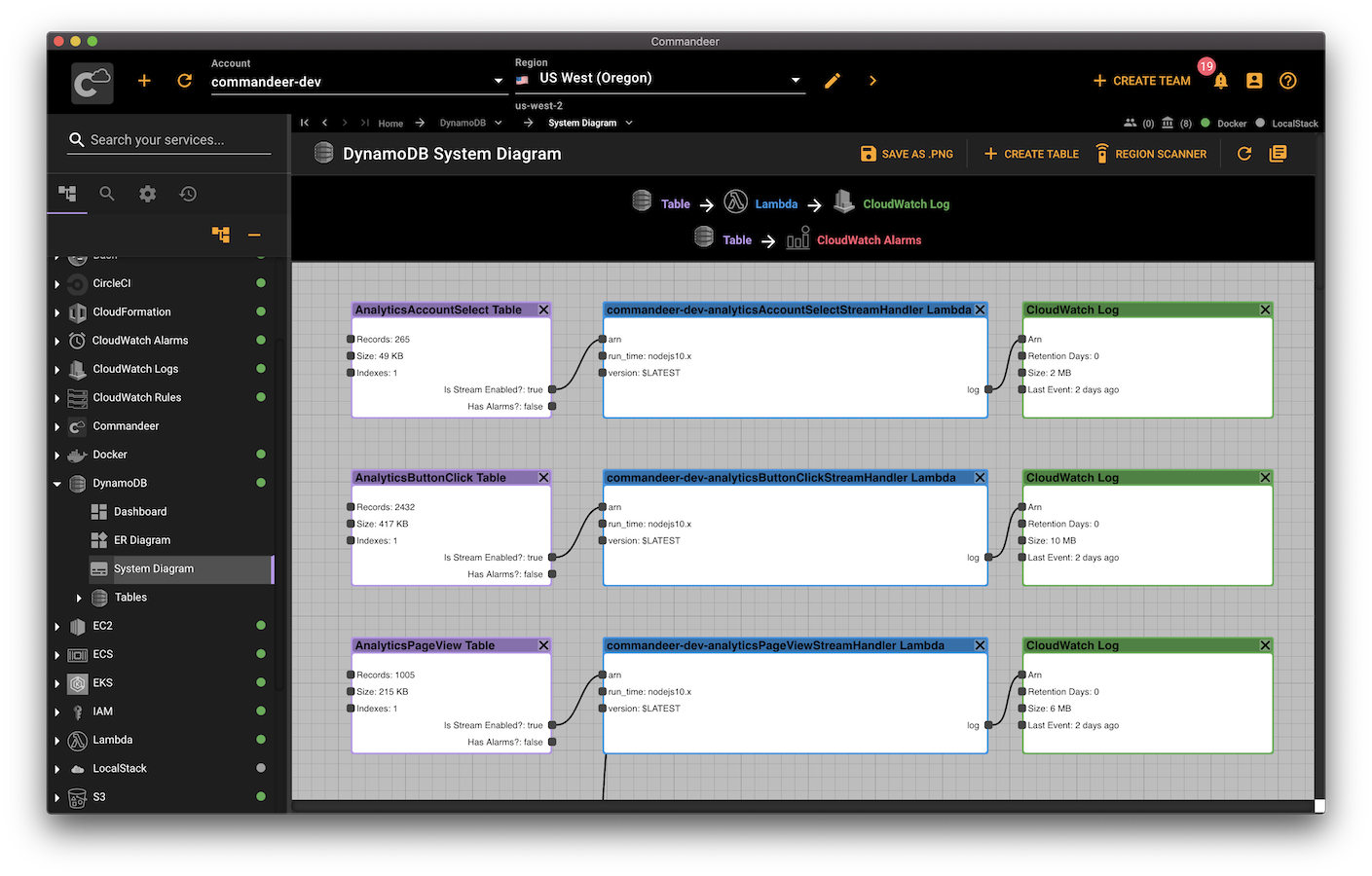 Manage
Upload and Download
Drag and drop csv or json files into your tables. Download your complete table or a page at a time into json or csv.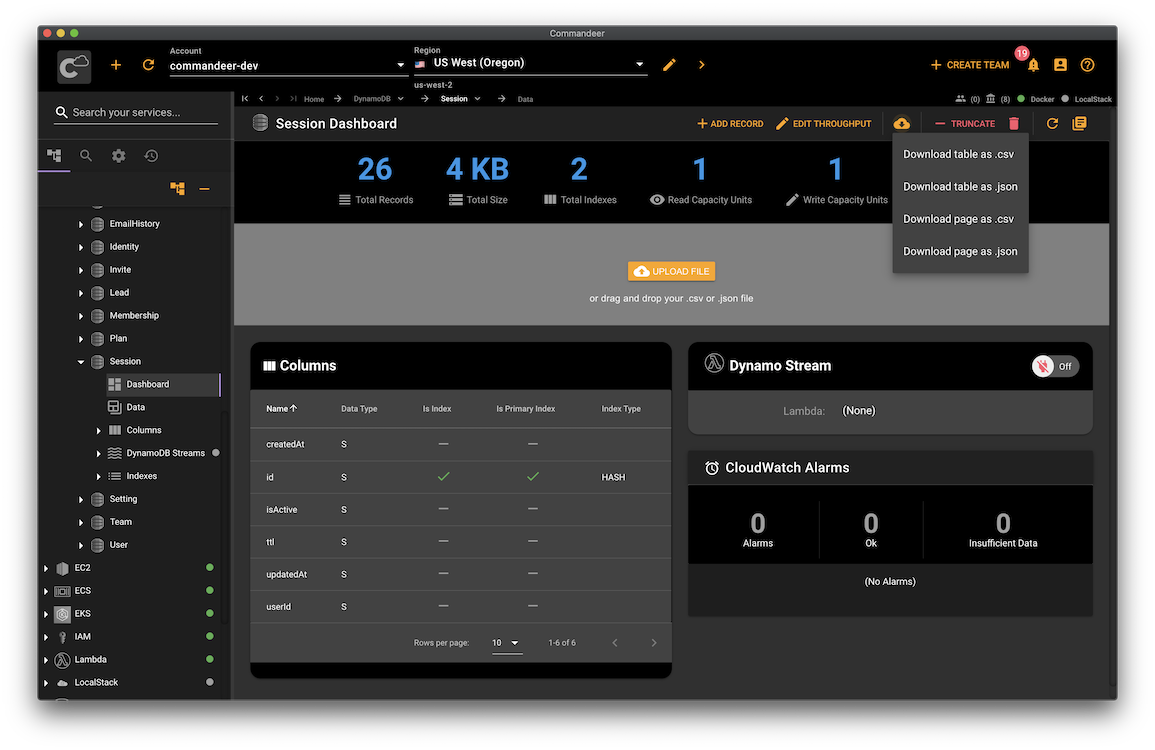 plan
Join the Commandeer team