Features
DynamoDB GUI You Always Wanted
Beautiful Ergonomic UI
We're developers and developer productivity matters. Manage your DynamoDB tables and data from a beautifully designed and efficient UI effortlessly. We thought of every use-case and simplified the user experience down to its basics.
LocalStack or AWS, Works the Same Way
No need to switch between a terminal, AWS Console, or some other third-party apps. Commandeer has a clear and consistent UI to manage your data locally or in the cloud.
Streamlined Table Creation and Management
What was that option again? What should I choose for this or that setting? How can I change it later? Commandeer helps you deal with all this complexity by intelligently specifying the defaults for your table creation. If you need to dive deeper into different options for your tables, you can easily change them later.
Import Data
Just drag and drop your CSV or JSON, we'll import it into your table. It's that easy.
Download Data
Download all table data, a current page, in CSV or JSON with a single button click.
Truncate Tables
Need to clear the table for testing? It's done with a single button click in Commandeer too. We'll ask you to confirm it just in case.
View and Search Your Data
Get some deep insights into your data. Starting from some high-level charts and table statistics to giving you the ability to edit each individual record, Commandeer got it covered. Filter your tables, search by attributes with real-time data highlighting, add or edit your data as code from a full-featured editor.
Visualize and Test Your Lambda Stream Connections
Enable or disable your DynamoDB streams. See which tables are connected to which Lambdas. Best of all, test your connections with Dynamo Stream Tester to make sure the data flows through flawlessly.
Scan All Regions For Tables
Did you know that you get charged per each table regardless of whether you use it or not? Worry not, Dynamo Region Scanner tells you exactly how many Dynamo tables you have in each region with a single button click.
Edit
In-place Editing
Quickly search and edit your data in a beautiful, easy to use interface.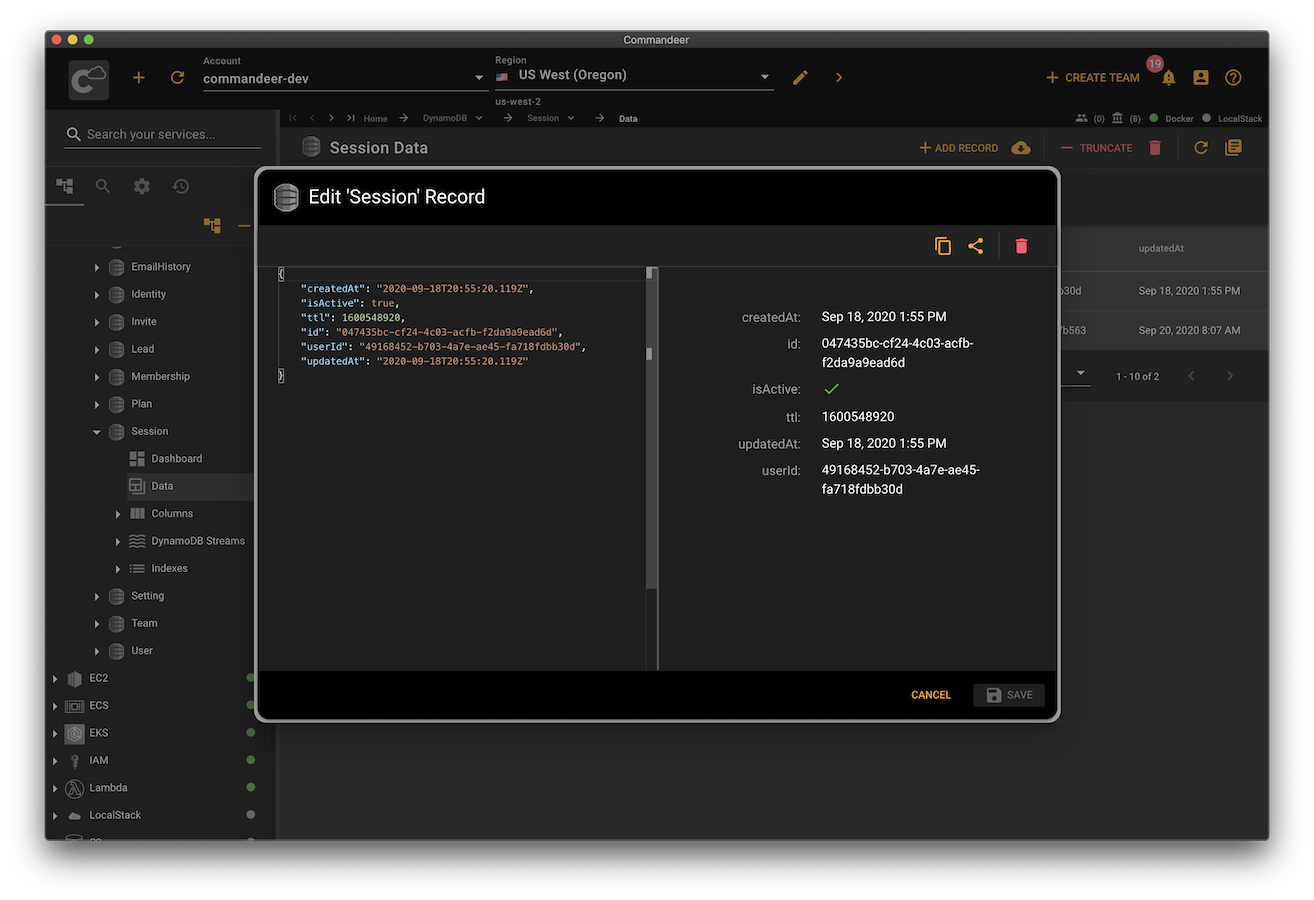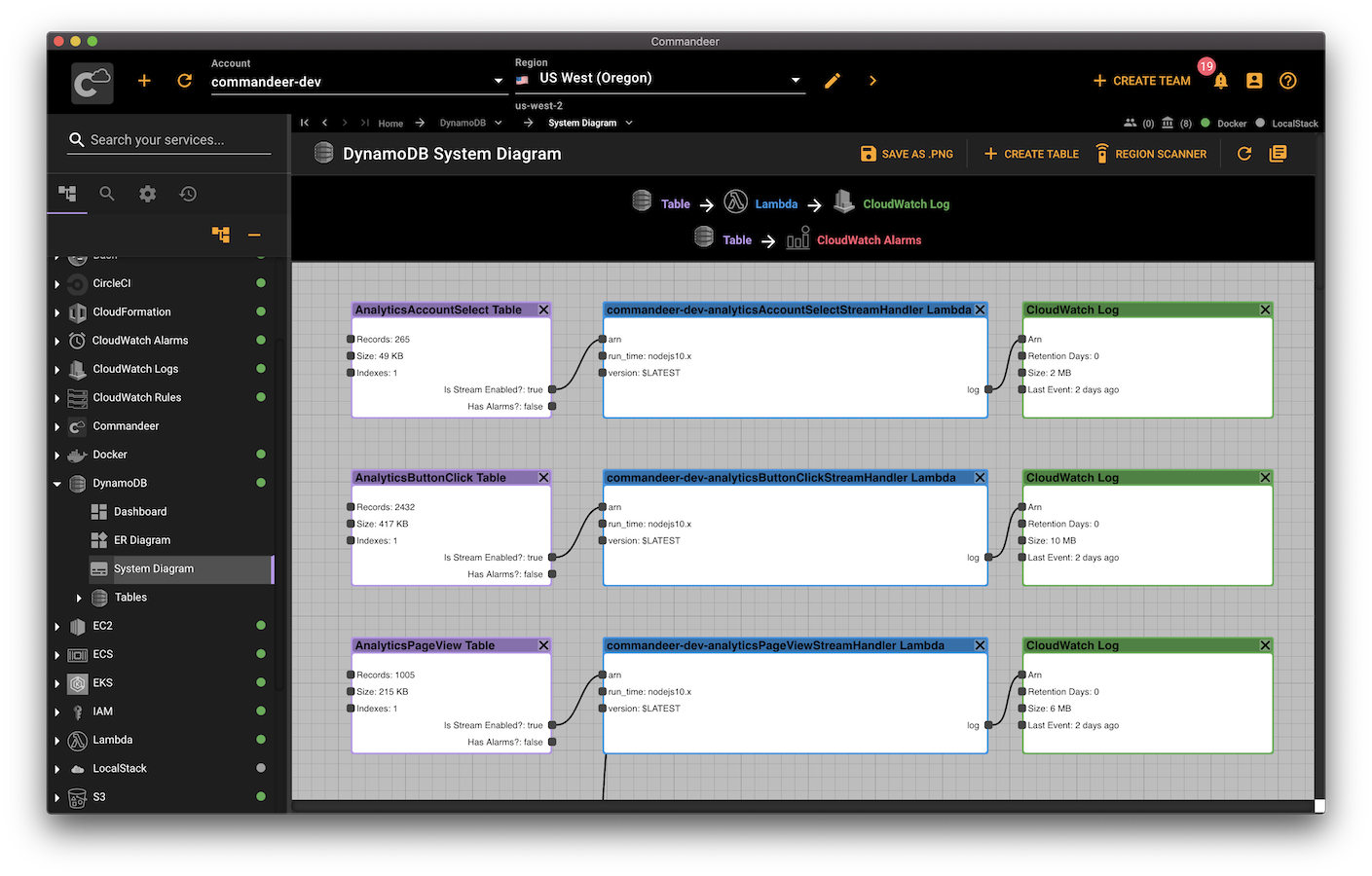 Visualize
ER and System Diagrams
Visualize your DynamoDB like never before. View your tables, columns, connected Lambdas, CloudWatch Logs, and CloudWatch alarms all in a simple and intuitive interface.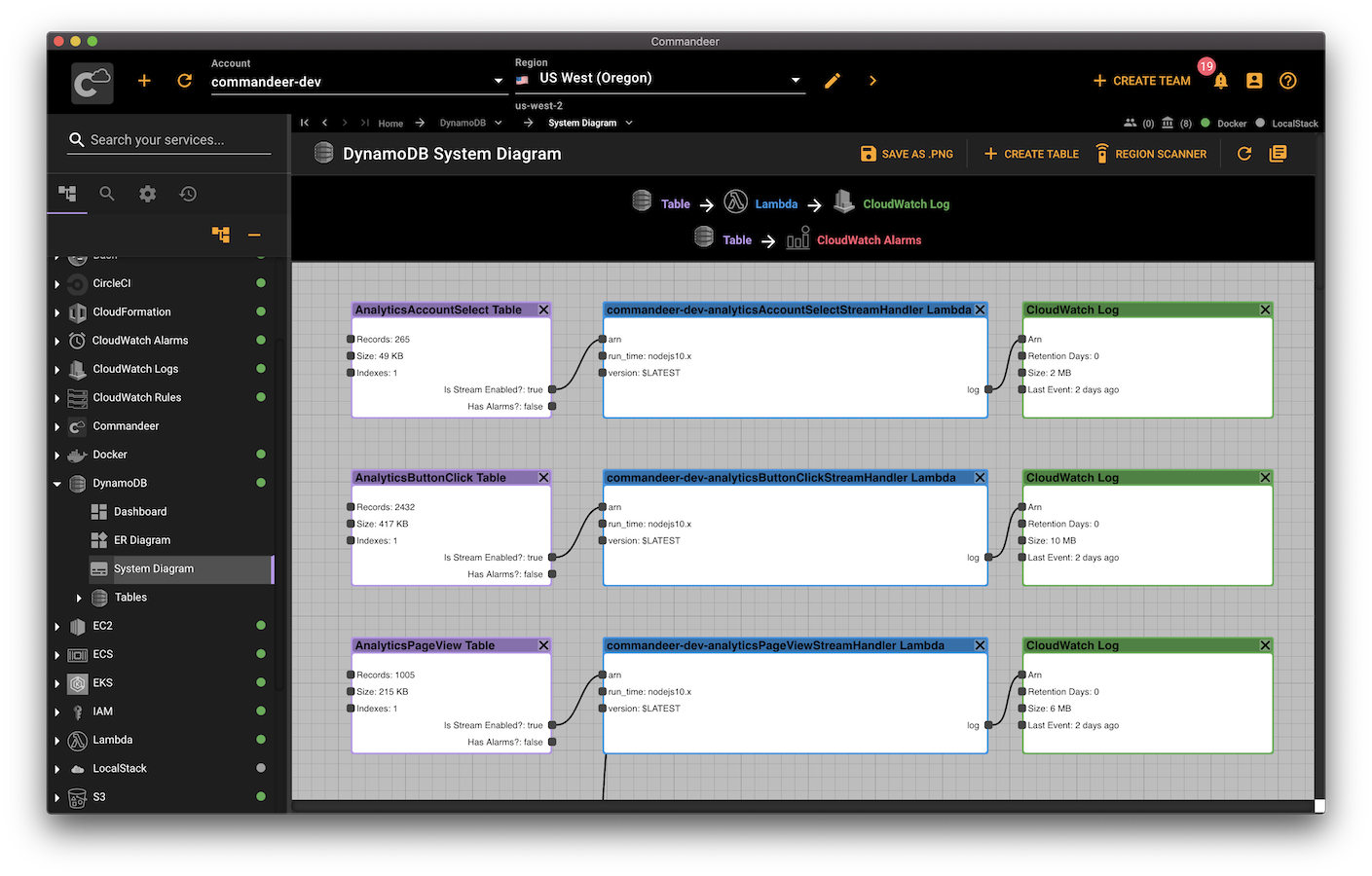 Manage
Upload and Download
Drag and drop csv or json files into your tables. Download your complete table or a page at a time into json or csv.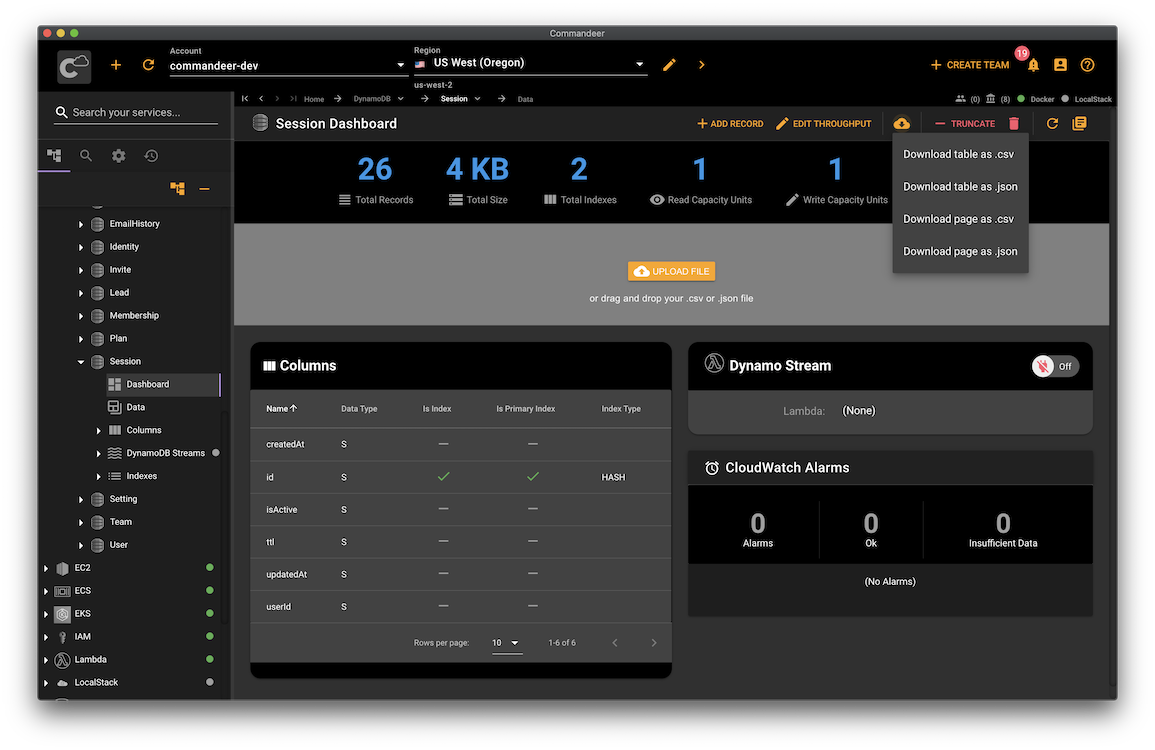 Plans
Join the Commandeer team
A La Carte
$10
/user/month
Unlimited DynamoDB functionality
Choose Plan